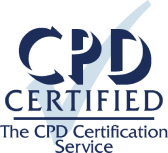 CPD CERTIFIED
Education provided by Thomas Kralow is accredited and certified by CPD, which is extremely rare in the world of trading education!
Trading is a business, and you need to be properly educated to be able to make consistent profits
Trading is not easy, and that is why I do not sell short and useless courses. I am offering a full-blown university grade trading education. In my opinion, knowing proper technical analysis constitutes only about 20-30% of long term trading success. The rest 70-80% are made up of crucial trading aspects such as trading psychology, risk management, money management, development of strict personal algorithm, personal trading statistics, correct understanding of "value of money," correct mindset, correct expectations, correct understanding of trading in general and so on.
Only then dry technical and fundamental market analyses. Sounds complicated, I know. But don't worry, all you need is a little bit of patience and my guidance. I will guide you through each of these crucial steps to trading success!
I prepare my students to face the brutal realities of the financial markets
Forget about everything that "trading gurus" have told you; if you expect trading to be easy, you will quit after a few failures. On the other hand, setting correct expectations and preparing your self psychologically will help you bear through the hardest part of your trading career - the beginning.
That is why I always say that the technical aspects of trading are significant. But without, for example, correct psychology, absolutely any profitable trading system will be useless. I could teach you technical analysis relatively fast. However, you would still fail without proper psychological preparation, mentorship, and many other non-technical aspects of trading. That is why my learning program takes roughly 150 days to complete. There are a lot of topics to cover besides dry technical analysis.
NO ''SIMPLE'' PATTERN
As far as technical analysis is concerned, remember, there is no simple "pattern" or "structure" that will continuously make you money. It is a myth and a lie told by too many trading "gurus," which gives trading a bad name. My concept of trading is very different. I do not stick to one "simple" pattern because it will stop working eventually, and I do not like to lose money.
Once you master the skill of "explaining the market," you will be free to trade any structure of any market on any given day
The market is constantly changing, sometimes daily. I stick to the concept of understanding and explaining almost any market movement. There are no coincidences in the market, every price movement has a reason. Yes, it is a bit more difficult than "one simple structure"; however, that is something that will enable you to have a fighting chance at the financial markets. Everything else is just a waste of time.
WATCH THE FILM
INTRODUCING THOMAS KRALOW
"THE REALITY OF DAY TRADING"
THOMAS KRALOW
STATS
I did it, so can you!
Remember, trading is a marathon and not a sprint.
You need to be prepared, and that takes time and effort.
Thomas Kralow: "I have an average IQ, but I am
PERSISTENT and PATIENT..."
EDUCATIONAL PROGRAMS
I offer two educational programs: COMPLETE and SHORTENED. They are almost identical.
The SHORTENED program excludes one introductory chapter to save time. Choose SHORTENED only if you are an experienced trader and do not need to learn the basics such as "what is a trend?".
BASIC:
Express learning of trading basics as well as introductory material on technical analyses. Choose BASIC program if you are a complete beginner and are not sure if trading is for you.
TESTIMONIALS
Mark:
"...My name is Mark, and I am currently learning from Thomas Kralow. His program is incredible! It is difficult at times, but that's what proper trading education should be like...... "
James:
"...It was perhaps my best investment. Thanks, Thomas, I appreciate the amount of work that you have done to create this learning program. It should serve as an example for other trading educators...... "
Igor:
"...Thank you from your student and friend, Igor! What else can I say? Thank you, Thomas, for working so hard with me! I wasn't always the best student, but you pulled me through even when I was about to quit...... "
Ernest:
"......Hi, my name is Ernest, and I have recently finished my trading education with Thomas Kralow! I have taken a few trading courses before, but let me tell you, this University Grade Trading Education lives up to its name...... "
Dilan:
"...Thomas has taken me from knowing absolutely nothing about trading to quitting my job and making money from home! My name is Dilan, and I am a proud student of Thomas Kralow...... "
Omar:
"...If you are anything like me, then when you think about trading, you probably think "Wall Street", lots of money, people shouting. And all that kind of stuff, and its pretty true...... "
Samir F.:
"...I am really proud to be one of Thomas Kralow students. I have discovered trading eight months ago with the covid crysis and I was really excited to learn and maybe make some profits...... "
TRUSTED BY COMPLETE BEGINNERS AS WELL AS EXPERIENCED TRADERS WORLD WIDE
Still not sure? No problem.
START WITH
MY INCREDIBLE 90 MINUTE WEBINAR!
START LEARNING
No credit card needed